Major kitchen appliances help in bringing more to the table. No matter what you are cooking, there are the best kitchen tools that you can make the most. The mark of a maker or a master chef is when different kitchen gadgets open up a complete world of possibilities in your cooking area.
Major Appliances that are a Must in the Kitchen
Major kitchen appliances coming from some of the best and the most popular brands are easy to design kitchen spaces for preparing, entertaining and dining. From classic major kitchen gadget suites to specifically designed and individual items that will surely make a statement, you can easily find top-of-the-line appliances and tools designed for helping individuals craft masterpiece meals for their friends and family members. There are varied major appliance selections for creating culinary workspaces that are worthy of the most ambitious and inspiring gastronomic pursuits. Irrespective of the fact that whether you are styling with function and form as your main focus, there are appliances that can serve as the perfect match for your kitchen.
Cooktops

There are basically three types of cooktops used in the kitchen and they are gas cooktops, electric cooktops and induction cooktops. The gas variants come with four to five burners available in widths between 36 and 30 inches. All the models available in this category include burners with different heat outputs. They help their users in accomplishing any task quite easily- this goes from simmering to melting to sautéing and stir-frying. However, when choosing gas cooktops, always make sure to go for the ones that use propane or natural gas for fueling the burners. Also try making your choice between two surface design options- gas-on-glass or cast-iron grates in stainless steel. Also make it a point to go for gas cooktops offering an increased control on cooking temperatures.
Electric Cooktops
The electric cooktops feature elements ensuring consistent heating for top quality melting, simmering and boiling. Double and triple ring elements give users the flexibility of choosing perfect element based on the size of the cookware. Make sure to go for electric cooktops that use electricity for powering heating elements and offer quite attractive watermark patterns that add to the elegance of your kitchen. Also try to go for the easy to clean and sleek models featuring ceramic glass surfaces. It is also important for you to choose varieties that offer increased flexibility for relocation and installation.
Induction Cooktops
Induction cooktops generate direct heat in magnetic cookware. This way the cookware serves as the source of heat instead of the element or the burner. This offers responsive and precise cooling and heating which is quite the same as gas cooktops that come with smooth ceramic glass surfaces allowing for effortless cleaning.
Wall Ovens
There are single wall ovens that offer great versatility in installation alternatives. You can install them in cabinets and walls and even under kitchen counters. They are the best supplements for freestanding ranges adding great cooking capacity to the kitchen. You can get them in different finishes for adding beauty to your cooking space. These ovens fit any design- mid-wall, full wall or at counter. Then there are the double wall ovens that offer great flexibility in cooking dishes at varied temperatures simultaneously.  The added capacity helps in handling the meals of large families and even holiday cooking. The double wall ovens make way for customized preparations and you can also find them in different finishes. There are even combination wall ovens featuring full-size low ovens and an upper microwave oven.
Refrigerators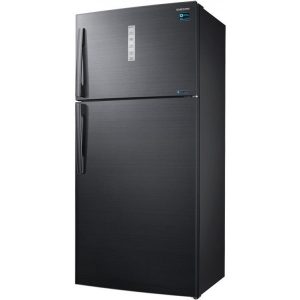 Refrigerators are probably and undoubtedly one of the major kitchen appliances needed for keeping food fresh. Also, you can use them to store different ingredients needed for cooking varied recipes. This way you have all the ingredients ready whenever here is this urge or the need of creating something special. The premium quality refrigerators available in the market are specifically designed with some of the best features for highlighting function and form in the kitchen. They are sleek additions to the kitchen that help in keeping all ingredients fully organized and fresh. Whether you are preparing dinner or planning to host a party, refrigerators from the best brands ensure everything stays bets before, during and post meal preparation. From leafy greens to leftovers, you can trust refrigerators for keeping everything cool throughout the entire cooking procedure.
Different Varieties of Refrigerators
There are built-in refrigerators that can easily be customized for matching the surrounding cabinets with panel-ready designs. They stand out as statement pieces in the kitchen while creating a flawless appearance. These fridge varieties require particularly designed cabinetry and help in preserving walking space. Second, the free-standing refrigerators feature counter-depth and standard-depth designs with doors extending beyond the base cabinet. These models can be installed and relocated very easily and they do not require customized cabinetry. They can easily fit into majority of the kitchens.
French door and Under Counter Refrigerators
The French-door refrigerators come with two doors opening side-by-side for revealing a spacious interior. The freezer compartment in these models is located underneath. They help in creating flexible storage. You can even find them with adjustable shelving units along with door bins allowing the users to organize their stuff easily while frequently accessing items. Last but not the least, you will find under counter refrigerators that help in keeping essential appetizers and beverages handy. These units can be installed on kitchen islands for storing some favorite ingredients in the area where food is prepared. They can even be installed in entertainment areas.
Kitchen Ranges
Kitchen Ranges also fall in the category of major kitchen appliances that make your life easy in the cooking area. the ones with even-heat technology offer the precision and the consistency needed for making the most out of every recipe. Are you always in this habit of testing a new soufflé or conquering five course meals or making sauces? If this is the case then the kitchen ranges from the most well-known brands will help you get over this challenge. There are free-standing, double oven and slide-in kitchen ranges specifically designed for professional and modern kitchens. These are products that ensure that the users have all the devices that they need for honing their techniques and preparing chef-level meals.
Different Kitchen Ranges for a Modern Workspace
The free-standing kitchen ranges come with finished slides which mean that they do not need to be installed between cabinets. Majority of these models available in the market feature an in-built background where the controls are finely located. The slide-in kitchen ranges do not have blackguards and they can easily be installed almost anywhere in the cooking area. The double oven ranges are a blend of lower and upper oven potentials providing more space for cooking several dishes at the same time. these models can be used for making the most of whatever you might be cooking in your kitchen. You can also find commercial style kitchen ranges that will ignite your imagination if you are a creative chef. These are major kitchen appliances that offer powerful performance, unmistakable craftsmanship and timeless look. They can easily satisfy the professional chefs while helping the everyday cooks in transcending the ordinary.
Microwaves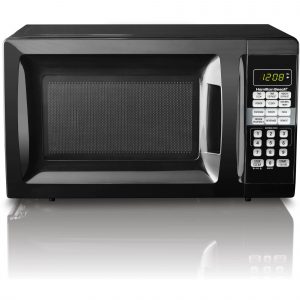 Microwaves in these modern times are available with highly advanced features and they can go a long way in transforming the look of your kitchen. They truly serve as the best second ovens in homes. You will find them in bold designs that bring professionally inspired technologies and styles into your abode. whether you are making the choice of an in-built microwave to be integrated above the wall oven, countertop microwave for versatile installation or hood-combination microwave, you will actually be selecting a top quality and high-end kitchen gadget designed for keeping up with advanced cooking procedures.
The Varieties Available in Microwave Category
Choose the hood combination microwaves and get the chance of saving a huge amount of space in your kitchen. These models offer even heat consistently and this helps in achieving exceptional and good quality results. They are designed for installations above ranges or cooktops. These are the best kitchen gadgets that offer mind-blowing performance by capturing grease, odor and smoke from cooking surfaces. The in-built microwaves can directly be installed into preexisting cabinetries. They can also be installed in different areas of the kitchen. They feature drawers that open and close and come with placement options for saving space. The countertop microwaves can easily rest on all open surfaces within the kitchen and they can also be moved very easily. These are products that offer powerful performance required in the kitchen.
Compactors and Disposals
Erase all traces of the latest masterpieces that you have created in your kitchen by going for trash compactors and disposals that help in reducing waste volume by about 80%. These are also called garbage disposal units that come with the ability of handling the toughest ingredients very easily. Upgrading to a food waste disposer will help you in discovering a silent appliance that offers consistent grinding power for cutting through the toughest of food varieties. Adding home trash compactors to the kitchen will also help you in managing odor in the space while discovering a waste removal procedure that is more efficient and that keeps the kitchen smelling fresh. 
These are major kitchen appliances featuring horsepower motors for handling the requirements of large families and also the ones living in apartments. It is important for you to make the choice of compactors that perfectly blend with the design theme of your home. compactors help in reducing trash volume efficiently. They also help in eliminating the need to use the conventional trash cans. They are perfect for kitchens of all sizes.
Vents and Hoods
Complement the cooktop or the range in your kitchen with kitchen ventilation systems and hoods that keep the air in the area clean while you are preparing meals. Everything is done effortlessly by these major kitchen appliances. Whether you are in the look out of an over-the-range hood or a downdraft kitchen vent, there are varieties that come with highly advanced technology. They help in capturing odors and vapors that are a result of cooking. There are even these retractable ventilation systems that help in enhancing the aesthetical appeal of the kitchen by raising only when required and remaining flushed when not being used.
Popular Models in Vents and Hoods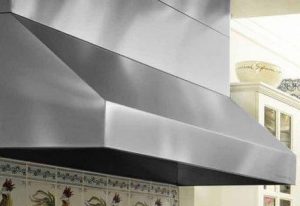 You can go for the canopy wall mount hoods that offer highly efficient venting. These are available in varied designs and are perfectly compatible with different cooking appliances. Then there are the island-mount hoods that fit perfectly in almost any kitchen space and are ideal for complementing the range or the cooktop in a peninsula or an island. The under cabinet venting systems give users the flexibility of hiding ductwork in the wall or the cabinet. The ones available in microwave hood combinations offer excellent performance by capturing odors, grease and smoke from cooking surfaces.
Dishwashers
By making use of a premium quality dishwasher in your kitchen you will get the ability of cleaning several sets of pans and pots very easily and without going through any trouble. You get the power of making all those delicious dishes that feed your soul without worrying about doing the dishes and the pots. From plates to casseroles and even wine glasses, there here are dishwashers that can easily take on all kinds of mess in the kitchen. So, with these major kitchen appliances in place, you can easily cook more than you need to clean. There are different features that you can avail with different dishwasher models.
Conclusion
Upgrading the kitchen has never been so satisfying with innovative and sleek major kitchen appliances coming from some of the best brands.